C5 Desarrollador Back-end Iseries
in Sophos Solutions
Closed job - No longer receiving applicants
Follow
Follow Sophos Solutions in Get on Board and we'll notify you when new jobs are published.
More open jobs from Sophos Solutions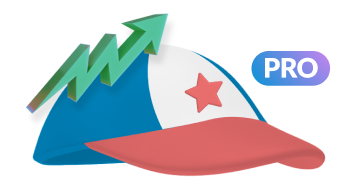 Be the first to apply to the next job.
This job already got lots of applicants. Coach Pro gives you real-time alerts so you are the first to apply to the job you want.
Sophos Solutions es una compañía global, especializada en soluciones tecnológicas para la industria financiera, que es aliado de sus clientes para evolucionar sus negocios. Creemos que talentos como tú son la clave para transformar lo complejo en extraordinario, ven a potencializar tu crecimiento profesional con todo el ecosistema de aprendizaje que tenemos diseñado para crecer juntos.
Por eso, nuestro Desarrollador Backend Iseries será responsable del análisis y desarrollo de programas y aplicaciones que aseguren el funcionamiento interno de forma eficiente.
Funciones del cargo
Cumplir con los requerimientos del cliente interno-Externo.
Acompañamiento durante las pruebas de certificación realizadas por el cliente sobre proyectos o soportes.
Soporte a eventos reportados en producción por el cliente.
Programador y desarrollador de iSeries en lenguaje RPG ILE y Free, con manejo de DB2.
Requerimientos del cargo
3 años de experiencia mínima con:
En RPG/ILE, CL, DB2, WMQ, Git, manejo de bases de datos.
Desarrollo Backend con Java
Manejo de RPG, RPGLE, RPG FREE, SQL RPGLE, CLLE, REPORTES, SQL para DB2 y Pruebas Unitarias.
Iseries Cobol y RPG
Nivel de ingles A2
Formación
Ing. Sistemas o afines: Tecnólogos/Profesionales
Condiciones
Te ofrecemos:
Contrato a término indefinido
Horario de lunes a viernes
Medicina prepagada
Elección a tu conveniencia de beneficios dentro del portafolio que tenemos preparado para ti
Elige tu modalidad de trabajo (Remoto)
Trabaja con entidades bancarias más reconocidas en el sector.
Ingreso a nuestra plataforma y programas de aprendizaje para que sigas creciendo profesionalmente en tus temas de interés.
Doble beneficios extralaborales (de parte de Sophos y nuestro cliente final).
Life insurance
Sophos Solutions pays or copays life insurance for employees.
Health coverage
Sophos Solutions pays or copays health insurance for employees.
Mobile phone provided
Sophos Solutions provides a mobile phone for work use.
Retirement plan
Sophos Solutions pays or matches payment for plans such as 401(k) and others.
Computer provided
Sophos Solutions provides a computer for your work.
Remote work policy
Locally remote only
Position is 100% remote, but candidates must reside in Colombia.