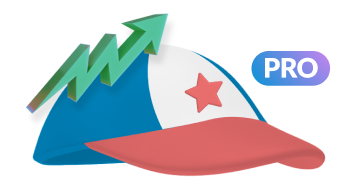 Be the first to apply to the next job.
This job already got lots of applicants. Coach Pro gives you real-time alerts so you are the first to apply to the job you want.
Choppi is a company that seeks to renew the world of delivery in Venezuela, giving it a different touch in order to differentiate and stand out from our competition. We have the challenge of launching an ecosystem of apps that allows us to connect with our multiple customers while delivering a high quality product, scalability and delivering the maximum possible value.
Job functions
As a Front-end Developer, you'll be in charge of developing, maintaining and growing our Flutter apps. Build our apps with a design made by our design team, and we will be working alongside with another Front-end and Back-end Developers.
Qualifications and requirements
2+ years of experience developing with Flutter (Bloc management, Animations, Navigation)
Development in Flutter / Dart (Android, IOS)
Google tools (Firebase, Google Auth, Google Maps)
Experience working with agile methodologies.
Git
Desirable skills
Accountability for the overall quality of your delivered software.
Building quality code, such that it achieves low levels of iteration with best practice monitors.
Great communication skills.
Software design according to defined architectural standards.
Proactive.
Capable to breakdown tasks and bring those to actual code that works.
Conditions
Fully remote position.
Flexible hours, we work for objectives. We don't see the clock.
Team work.
Flexible hours
Flexible schedule and freedom for attending family needs or personal errands.
Vacation on birthday
Your birthday counts as an extra day of vacation.
Remote work policy
Locally remote only
Position is 100% remote, but candidates must reside in Chile, Colombia, Paraguay, Uruguay, Brazil, Argentina or Venezuela.