Full-Stack Developer
in FULLTIMEFORCE
Closed job - No longer receiving applicants
Follow
Follow FULLTIMEFORCE in Get on Board and we'll notify you when new jobs are published.
More open jobs from FULLTIMEFORCE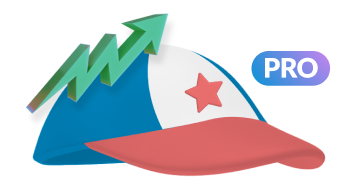 Be the first to apply to the next job.
This job already got lots of applicants. Coach Pro gives you real-time alerts so you are the first to apply to the job you want.
FULLTIMEFORCE es una empresa peruana dedicada al desarrollo de software y a brindar equipos de trabajo altamente calificados al mercado IT norteamericano con el fin de impulsar su crecimiento organizacional. Buscamos ser una empresa latinoamericana que se caracterice por tener un personal comprometido con la calidad de su trabajo, aplicando metodologías que garanticen una alta satisfacción de nuestros clientes.
Nuestra cultura se basa en el compañerismo entre equipos, los cuales se orientan al éxito y están compuestos por colaboradores altamente motivados a crecer profesionalmente. Asimismo, buscamos fomentar un ambiente de trabajo agradable con una comunicación interna horizontal y transparente en todo momento.
¡Postula y sé parte de la experiencia Fulltimeforce!
Funciones del cargo
📌 Programar de acuerdo a las necesidades y requerimientos establecidos dentro de los diversos proyectos a desarrollar en nuestra Área de Innovación.
📌 Participar y dar soluciones innovadoras como parte del desarrollo de proyectos elaborados en base a tecnologías frontend y backend.
📌 Aprender y aplicar nuevas tecnologías dentro del desarrollo de distintos softwares.
📌 Documentar la información pertinente relacionada al despliegue del proyecto
📌 Posteriormente, tendrás la oportunidad de colaborar junto a un equipo multicultural en proyectos para nuestros clientes norteamericanos.
Requerimientos del cargo
⭐️Nivel avanzado del idioma inglés (C1: writing/speaking/reading)
⭐️Nivel intermedio en Node.js, React.js y Javascript
⭐️Nivel intermedio en Rest APIS y Bases de datos no relacionales
⭐️Nivel básico en Typescript, Redux y Sagas
Beneficios
Oportunidad de trabajar junto a clientes extranjeros 🌍
Proyectos retadores y uso de tecnologías a la vanguardia 🤓
Home Office 🏠
Acceso ilimitado a Udemy 👨‍💻
Genial ambiente laboral 😎
Flexibilidad horaria ⏰
Salarios atractivos acordes al mercado 💸
Fully remote
You can work from anywhere in the world.
Flexible hours
Flexible schedule and freedom for attending family needs or personal errands.
Informal dress code
No dress code is enforced.
Remote work policy
Fully remote
Candidates can reside anywhere in the world.